When choosing a pub to visit, there are normally a number of factors that come into play. You'll want to know what the ambiance is like, whether they serve food or not, and what kind of beers they have on tap advertised by their pump clips. It might matter to you that they are family-friendly, or you might even be looking for an establishment that allows dogs. For these six pubs, however, their big draw is the fact that you might not even manage to get inside – thanks to their tiny size.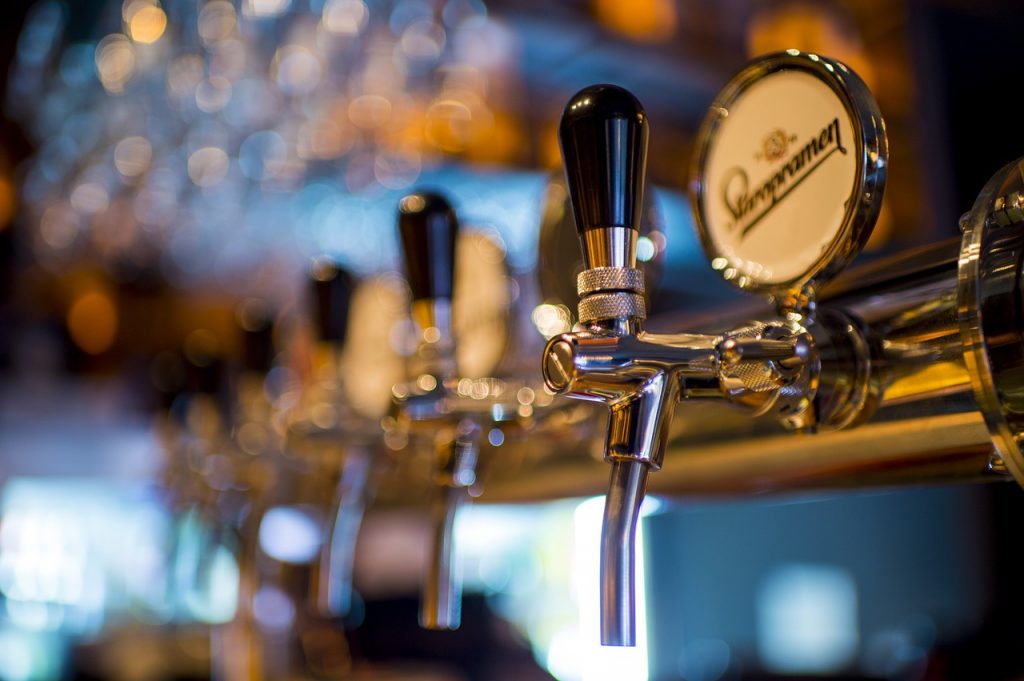 1. The Nutshell
Officially recognised by the Guinness Book of Records as the smallest pub in the UK in the 90s, the Nutshell is located in Bury St Edmunds in Suffolk. It opened in 1867 and claims some interesting curious collected over the years, from a mummified cat to currency stuck on the ceiling. There's just enough room for a bar, benches under the windows, and – well – not much else! At 15ft by 7ft, it can hold around 15 customers if they all like each other a lot. It no longer holds the title, which has since been claimed by another venue…
2. The Gardener's Arms
Only available during John Lewis' annual summer pop-up rooftop garden on Oxford Street in London, this is the smallest rooftop pub you will find anywhere. It measures just 6ft by 8ft and serves wines, beers, ciders, and cocktails, all with a summer theme. It's never guaranteed that they will bring it back, so enjoy it if you get the chance!
3. Platform 3
Located on the Claygate train station, Platform 3 is definitely a tight fit. It offers seating for one, or alternatively standing room for three. They serve real ales directly from the cask, chosen from Brightwater Brewery, as well as a selection of snacks. It is only open from Thursday to Saturday, although sometimes bonus days are announced via social media. Despite its tight squeeze, it was voted CAMRA Summer Pub of the Season 2016.
4. The Signal Box Inn
Another pub that claims to be the smallest – this time on the planet – is the Signal Box Inn in Cleethorpes. It is right next to the Cleethorpes Light Railway and was deliberately built in the same scale as the trains. It has five hand pumps serving real ale as well as a beer garden – much needed for patrons to actually have somewhere to sit!
5. The Little Prince
This new pretender to the throne was awarded the UK's smallest pub title by the people at Guinness in 2016. It measures 6ft 6 by 11ft and can be found in Margate. The owner took over a former sushi bar to create what he called a "novel" pub concept. Clearly it works as it generated a lot of extra publicity for the business to be the holder of a new record!
6. The Dove
Claiming to be the smallest bar in London, The Dove is located in Hammersmith and took over what used to be a coffee house. It measures just 4ft by 7ft 10, which makes it a good contender for the crown against The Little Prince. However, it has not officially yet been recognised.
There are a lot of other great contenders for the smallest pub in Britain, with many of them only able to fit 30 or fewer people inside their spaces. So, next time you fancy a quiet, cosy drink, you know where you need to go. Just be warned that you might be getting up close and personal with a stranger if the place isn't empty!