Pump Clips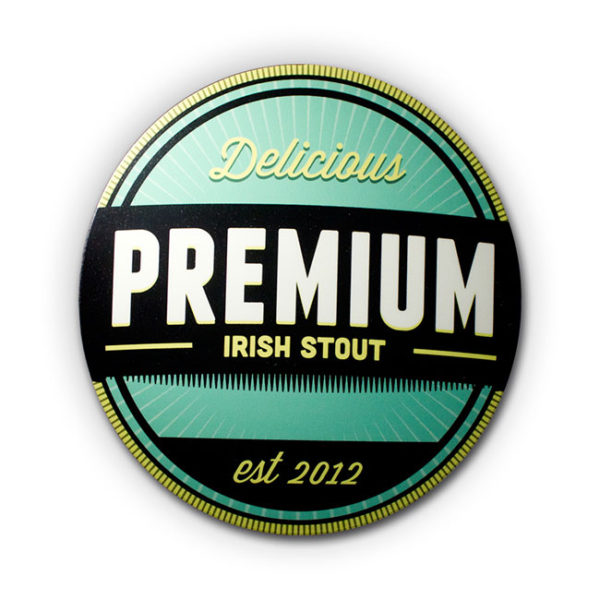 Price: £1.20 - £1.44
Product Categories: Products
Product Tags: pump clips
Product Page: https://www.breweryprint.co.uk/product/pump-clips/
Product Variants
Pump Clips (#4227)Material: 2mm white, Finish: matt, Plastic Clips: with clips
Pump Clips (#3338)Material: 3mm black, Finish: matt, Plastic Clips: with clips
Pump Clips (#3343)Material: 2mm white, Finish: matt, Plastic Clips: no clips
Pump Clips (#3341)Material: 2mm white, Finish: gloss, Plastic Clips: no clips
Pump Clips (#3333)Material: 3mm black, Finish: matt, Plastic Clips: no clips
Pump Clips (#3340)Material: 2mm white, Finish: gloss, Plastic Clips: with clips
Pump Clips (#3334)Material: 3mm black, Finish: gloss, Plastic Clips: with clips
Pump Clips (#3335)Material: 3mm black, Finish: gloss, Plastic Clips: no clips
Product Summary
✔ Bespoke Cask and Keg clip printing
✔ Produced onto quality PVC stock, cut to your shapes
✔ Matt finish as standard with gloss as an option
✔ Standard 2mm white stock with 3mm Black stock as option
✔ Tracked Dispatch service usually 2-3 days
✔ Options with or without white backing clips
✔ You need to order at least TEN pump clips
✔ Your order can be made up of different artworks
Smaller quantities 10-29 £1 each
Short run quantities 30-49 80p each
Average Run Quantities 50-199 50p each
Larger Run Quantities 200+ 45p each
Product Description
High quality printed beer pump clips with fast shipping
When consumers line up at the bar in the pub, they will eye up the pump clips on show. The decision to buy your beer or not can be based on whether they like your branding—so it's vital to get it right.
Brewery Print offers you the facility to upload your artwork securely via mail big file. This artwork can be stored with us for any future pump clip orders you may have.
Order instructions
What height do you want your Pump Clips
How do you want it cut - flush to image, with a 3mm white border or some other way.
If you can send a picture of any previous clips you may have had
If we have missed anything please call 01625 576277 and ask for Tony
We want you to get the service and product you expect, we are happy to store your files when we receive an order for future use. You can pay by Pay-Pay or via Pay-Pal Guest Visa / Delta / Electron; MasterCard / Eurocard; Maestro.
You can also pay by Bank transfer to : I Am Print Ltd sort: 20-53-77 acc: 03246949 or if you get stuck you can call 01625 576277 and pay over the phone.
Pump clips FAQs
Q: What printed pump clips do we offer?
A: Brewery Print offers ale or beer pump clips to any size or shape. The standard height is 130mm and the standard shape is oval. We can cut to any shape or put a 3mm white edging around the pump clip. Brewery Print pump clips are made from high density PVC, colour printed with an anti scratch laminated coating. Our products stand the test of time, just like your beer will.
Q: How do I place an order?
A: To place an order simply select the quantity, then choose whether or not you would like plastic clips with your order. After that, key in the pump clip height and then click 'upload artwork'. You will then be taken to a page in order to send your artwork to us, you can then return to your order by clicking 'return to order'.  Add the order to your cart and pay securely using Paypal.
Q: Can you keep my artwork for when I order again?
A: Yes, make sure you select 'store files' at the check out
Product Attributes
Material: 2mm white, 3mm black
Finish: gloss, matt
Plastic Clips: no clips, with clips
Product Gallery