High quality sheet labels.
Your beer might taste like sweet ambrosia, but without a professional label consumerssheet labels may dismiss it, or worse, think it the work of an amateur. A label bearing your own design can make the difference between a runaway success and an abject failure—branding is everything. Labels are produce by our sister company and more information can be found on there website..
What label do they offer?
Made of grade A materials to go with your grade A product, BreweryPrint is a sister company of Staffordshire Brewery who will look after your labels. . We have a 2 label sizes one at 88.9mm by 200mm and the other at 88.9mm by 127mm. This offers an authentic feel to your bottles, which is often the deciding factor for a consumer. They wrap around the entire bottle, giving you plenty of space for your thrilling design..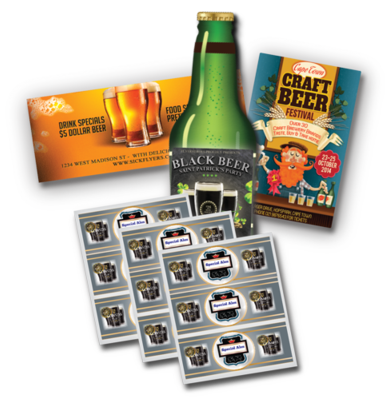 Please call the number below
FOR MORE INFORMATION CALL: 01538 361919